Dine
MOOLOOLABA RESTAURANTS AND NIGHTLIFE
Experience world-class Mooloolaba dining
Mooloolaba is second to none for restaurant dining on the Sunshine Coast. From beachfront dining, marina waterfront dining and quaint brunch cafes bursting with character, Mooloolaba is a foodie's playground with something for any mood, craving and occasion.
Mooloolaba Wharf, Mooloolaba Esplanade and Brisbane Road are a few Mooloolaba dining hotspots that shouldn't be left ignored – especially if dining on holiday is one of your favorite things to do.
The best thing is that these popular dining hubs are situated close together, putting all the best Mooloolaba Esplanade restaurants just a stroll away before, or after, swimming, sunbathing and surfing on Mooloolaba Beach.
The Boat Shed Restaurant
Take the short drive from Mooloolaba to Maroochydore to shop at world-famous Sunshine Plaza, then stop by The Boat Shed Restaurant for another memorable Sunshine Coast dining experience.
The Boat Shed provides casual, yet sophisticated, waterfront dining at the mouth of Maroochy River, with picturesque views across Goat Island and Pincushion Island. The lunch and dinner menu, focused on local produce, is contemporary Australian cuisine at its best, with just a few of its main dishes including pan-fried swordfish, chargrilled lamb rump and south Australian mussels.
For riverfront al fresco dining and some of the best and freshest seafood mains in the region, The Boat Shed shouldn't go amiss when it's time for lunch or dinner in Mooloolaba.
Parkyn Parade Seafood Precinct
Parkyn Parade Seafood Precinct is a must-visit hub for the finest and freshest seafood the Sunshine Coast has to offer. A marketplace and fresh fish market, Parkyn Parade Seafood Precinct is where you will find freshly caught shellfish, fish and the famous Mooloolaba king prawns.
These can be sampled onsite or bought to-go for a Mooloolaba barbecue lunch. Alternatively, Parkyn Parade Seafood Precinct is also home to a number of world-class seafood restaurants, including Fish on Parkyn – one of Mooloolaba's most highly regarded seafood bistros.
Simply put, if seafood is your favourite cuisine, you can't leave Mooloolaba without visiting Parkyn Parade Seafood Precinct.
Mooloolaba Surf Club
Mooloolaba Beach and The Surf Club Mooloolaba go hand-in-hand. Situated right on the beachfront – and only a short stroll away from our location at Aegean Mooloolaba – Mooloolaba Surf Club offers casual bistro dining with views right across Mooloolaba Beach and the Pacific Ocean.
Whether you need a cool drink to perk you up, a filling lunch or dinner after swimming, or a casual bistro where you can feed the whole family, The Surf Club Mooloolaba has everything to offer across its onsite Boathouse Restaurant, Bayview Bar, Coffee Corner and Surf Club Bar establishments.
On top of that, Mooloolaba Surf Club features regular live music events on weekends, in addition to a selection of modern gaming facilities. Visiting Mooloolaba but don't want to miss that upcoming race or game? Mooloolaba Surf Club is also the best local establishment for live sports and a great pub atmosphere to go with it.
Mooloolaba Nightlife
When the sun sets on Mooloolaba Beach, the bars come to life. Mooloolaba Sunshine Coast boasts a wealth of sophisticated bars, taverns and pubs to explore when the night arrives, the majority of which you can conveniently find near Mooloolaba Beach on Mooloolaba Esplanade.
Bars such as Taps Mooloolaba, The Good Bar, One Up Bar and O'Malleys are local favourites each offering extensive bar menus and a unique ambience to discover for yourself. The Wharf Mooloolaba is another nightlife hotspot, providing the perfect spot to enjoy casual drinks with friends, while overlooking the Marina, at The Wharf Tavern, Boston Shaker Bar and more.
All in all, there is no shortage of places to go when the sun sets in Mooloolaba.
But if live entertainment is more of your thing, visit NightQuarter: a bustling weekend night market that features regular live entertainment, in addition to street food market stalls, in a vibrant open-air setting.
There are also popular venues to find near Mooloolaba such as The Events Centre Caloundra and Solbar Maroochydore. Both offer weekly live shows and entertainment, ranging everything from live music and world-renowned dance performances to cabaret, musicals and theatre. Simply check their schedule to find something you won't want to miss.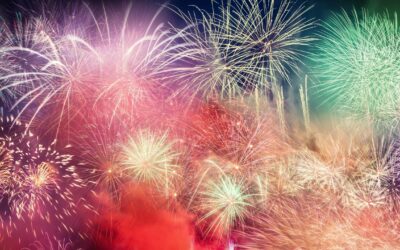 New Year's Eve in Mooloolaba is set to go off with a bang! Saying farewell to...
read more