Events
MOOLOOLABA EVENTS
There is always something exciting happening in Mooloolaba.
Mooloolaba on the Sunshine Coast is known for its iconic annual events, held throughout the year. And if you're looking to add some extra excitement to your beach holiday, why not time your visit to coincide with one of the following?
From local live entertainment to huge annual Mooloolaba events such as Mooloolaba SUP Fest, the Mooloolaba Tri, Old Woman Ocean Paddle, Mooloolaba Christmas Boat Parade and more, Mooloolaba won't disappoint if you're looking for excitement, atmosphere and entertainment on your holiday.
The following Sunshine Coast events are either held in Mooloolaba, finish in Mooloolaba or are close to Mooloolaba. Either way, this region is the heart of the events and live entertainment to be found on Queensland's Sunshine Coast.
Mooloolaba Annual Events
This location is a picturesque surf suburb and one of the most vibrant destinations the Sunshine Coast has to offer. So it makes sense that it's also one of the Sunshine Coast's busiest destinations when it comes to annual events, festivals and world-class live entertainment.

 

Just a few of our famous annual events include Mooloolaba SUP Festival, The Old Woman Ocean Paddle, Ironman 70.3 Sunshine Coast, the Mooloolaba Tri, Mooloolaba Christmas Boat Parade and New Year's Eve in Mooloolaba – where music and fireworks light up the picturesque Esplanade for all to see.

And that's not all. Each week, there is non-stop live entertainment to catch at various local venues, including The Events Centre Caloundra, Solbar in Maroochydore and NightQuarter in Birtinya, all reachable within a short drive from us. After a full day on the beach, nothing beats a live show if you want to end the day with a bang, and these venues offer everything from live music and dance, to cabaret and theatre.

Looking for more? Take a look below to find out what happens in Mooloolaba, Sunshine Coast throughout the year.
Night Quarter
Every Friday & Saturday, 4 – 10pm
The excitement doesn't stop at NightQuarter. Having recently relocated to the Sunshine Coast, NightQuarter is a night market complete with weekly live entertainment – everything from live music to cabaret and stand-up comedy.
 It's a venue like no other, offering an electric outdoor atmosphere and plenty of mouth-watering street food to tuck into. You will find international specialties from all over the world, in addition to drinks and stalls selling souvenirs and handmade crafts.
 Simply put: NightQuarter Sunshine Coast is a one-of-a-kind live entertainment hub and marketplace that shouldn't be missed near Mooloolaba.
Anywhere Festival
29 April – 22 May 2022
Anywhere Festival is a globally unique and local cultural experience for locals and visitors alike with performances anywhere but a theatre on the Sunshine Coast, Noosa and from anywhere online.
Anywhere Festival is a discovery of places and performances by using local nooks and crannies: poetry in light houses, circus in driveways, music in backyards, storytelling on ferries, theatre in hedge mazes and musicals in aeroplanes.
World Environmental Day Festival
1-30 June 2022
WED Fest 2022 is a month-long program of events and activities connecting communities and ecosystems. There is something for everyone from Bribie to Noosa and everywhere in between. Family-friendly tree plantings, workshops, live music, art and so much more!
World Environment Day Festival is run by the Sunshine Coast Environment Council, the peak environmental advocacy body working to protect the Sunshine Coast environment since 1980.
The Bloody Long Walk
5 June 2022
The Bloody Long Walk is more of a fun stroll than a test of your endurance, offering the opportunity to admire the Sunshine Coast's coastal scenery on a route that takes you all the way from Coolum to Mooloolaba Beach.
 It's held annually each Autumn, and can be completed for charity or just for fun. In total, it measures 35km, and is best done with a group of friends. If you are interested in doing it for charity, all funds raised go to people living with mitochondrial disease.
 All in all, a fun, charitable and eco-friendly way to see the Sunshine Coast, which takes you past Coolum Beach, Yaroomba, Marcoola, Mudjimba, Maroochydore and more before finishing in Mooloolaba.
Sunshine Coast Agricultural Show
10-12 June 2022
Located at Nambour Showgrounds, the Sunshine Coast Agricultural Show Society captures the traditional Maroochy Shire from the glistening coastline to the lush green hinterland. Behind the sand and grass lies a history steeped in sugarcane fields, rows of pine forests, pineapples and strawberries, and rich creamy milk and cheese from local dairies. The Show society prides itself in highlighting the many facets of our region whilst providing affordable entertainment for the whole family.
Kokoda Challenge
18-19 June 2022
The Kokoda Challenge is coming to the Sunshine Coast for the very first time in 2022! The Kokoda Challenge is Australia's toughest team endurance event and will test your physical and mental limits, proving to yourself what you're really made of. Raise funds for the Kokoda Youth Foundation who are changing the lives of local teens in our community.
Sunshine Coast Marathon
13- 14 August 2022
There is something about running on the coast, right next to the beaches, that hits a little differently. 7 Sunshine Coast Marathon is the region's huge annual marathon, held each winter with a variety of distanced races for all ages and abilities.
Each event starts at Alexandra Headland, heading down the coast past Mooloolaba Beach. There is the Marathon and Half Marathon, plus 10km, 5km and 2km distances for first-timers.
Ultimately, if you're looking to run – both for fun or competitively – the Sunshine Coast is the perfect spot, offering flat routes, the cooling sea breeze and of course, stunning beach and ocean views to take in along the way.
But you don't have to wait for the Sunshine Coast Marathon. Have you tried running along Mooloolaba Esplanade and Parkyn Parade? It's a fantastic way to explore the area with the beach and the sparkling Pacific Ocean at your side.
Horizon Festival
26 August – 4 September 2022
Sunshine Coast's leading contemporary multi-arts festival, presenting 10 days and nights of visual art, music, theatre, dance, words and ideas, film and creative workshops; inspired by the stories and beauty of the Sunshine Coast.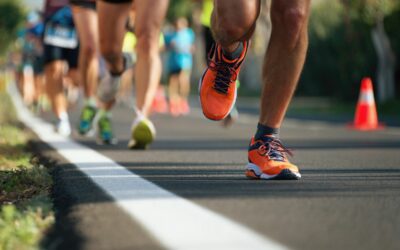 The Sunshine Coast Marathon & Community Run Festival, a member of the...
read more