Events
MOOLOOLABA EVENTS
There is always something exciting happening in Mooloolaba.
Mooloolaba on the Sunshine Coast is known for its iconic annual events, held throughout the year. And if you're looking to add some extra excitement to your beach holiday, why not time your visit to coincide with one of the following?
From local live entertainment to huge annual Mooloolaba events such as Mooloolaba SUP Fest, the Mooloolaba Tri, Old Woman Ocean Paddle, Mooloolaba Christmas Boat Parade and more, Mooloolaba won't disappoint if you're looking for excitement, atmosphere and entertainment on your holiday.
The following Sunshine Coast events are either held in Mooloolaba, finish in Mooloolaba or are close to Mooloolaba. Either way, this region is the heart of the events and live entertainment to be found on Queensland's Sunshine Coast.
Mooloolaba Annual Events
This location is a picturesque surf suburb and one of the most vibrant destinations the Sunshine Coast has to offer. So it makes sense that it's also one of the Sunshine Coast's busiest destinations when it comes to annual events, festivals and world-class live entertainment.

 

Just a few of our famous annual events include Mooloolaba SUP Festival, The Old Woman Ocean Paddle, Ironman 70.3 Sunshine Coast, the Mooloolaba Tri, Mooloolaba Christmas Boat Parade and New Year's Eve in Mooloolaba – where music and fireworks light up the picturesque Esplanade for all to see.

And that's not all. Each week, there is non-stop live entertainment to catch at various local venues, including The Events Centre Caloundra, Solbar in Maroochydore and NightQuarter in Birtinya, all reachable within a short drive from us. After a full day on the beach, nothing beats a live show if you want to end the day with a bang, and these venues offer everything from live music and dance, to cabaret and theatre.

Looking for more? Take a look below to find out what happens in Mooloolaba, Sunshine Coast throughout the year.
World Series Swim
The World Series Swim Mooloolaba Mile is held each March, bringing Mooloolaba Beach to life for a full day of swimming and beachside spectating.
The Mooloolaba Mile, Mooloolaba 3.0, Mooloolaba Half Mile and Junior Giants events all start at the Mooloolaba Spit, taking participants on an ocean swim across Mooloolaba Beach. Even for spectators, it's a fun atmospheric event to attend with plenty of action to soak up over the course of one day.
Love to swim and want to test your stamina? Or perhaps you're just looking for a fun event to enjoy on the beach? Then, the World Series Swim Mooloolaba Mile is one of the best times to visit Mooloolaba.
Alternatively, catch the Old Woman Ocean Paddle each September, which invites all to join in an 18km SUP paddle to Old Woman Island, starting and finishing at The Mooloolaba Spit. There is also the Little Woman Ocean Paddle on the same day, which runs along Mooloolaba Beach – both not to be missed.
You can enjoy all the above Mooloolaba events near Aegean Mooloolaba Accommodation, situated on River Esplanade just a short stroll away from Mooloolaba Beach.
Night Quarter
The excitement doesn't stop at NightQuarter. Having recently relocated to the Sunshine Coast, NightQuarter is a night market complete with weekly live entertainment – everything from live music to cabaret and stand-up comedy.
 It's a venue like no other, offering an electric outdoor atmosphere and plenty of mouth-watering street food to tuck into. You will find international specialties from all over the world, in addition to drinks and stalls selling souvenirs and handmade crafts.
 Simply put: NightQuarter Sunshine Coast is a one-of-a-kind live entertainment hub and marketplace that shouldn't be missed near Mooloolaba.
Craft Beer Festival
Love craft beer? GABS Craft Beer Festival Sunshine Coast is held annually in January at Sunshine Coast Stadium – a short drive away from Mooloolaba.
GABS, which stands for the Great Australian Beer Spectacular, offers everything its name entails: hundreds of craft beers and ciders from some of the best craft breweries Australia has to offer. It also offers live entertainment, food and activities to enjoy while sipping on your chosen brew.
And it's not the only one. Craft Beer and Cider Festival Sunshine Coast is another craft beer extravaganza held annually at past locations that have included The Big Pineapple, Sunshine Coast Stadium and NightQuarter.
If you're a craft beer enthusiast, make sure to catch one of these Sunshine Coast craft beer festivals near Mooloolaba.
Sunshine Coast Marathon
There is something about running on the coast, right next to the beaches, that hits a little differently. 7 Sunshine Coast Marathon is the region's huge annual marathon, held each winter with a variety of distanced races for all ages and abilities.
Each event starts at Alexandra Headland, heading down the coast past Mooloolaba Beach. There is the Marathon and Half Marathon, plus 10km, 5km and 2km distances for first-timers.
Ultimately, if you're looking to run – both for fun or competitively – the Sunshine Coast is the perfect spot, offering flat routes, the cooling sea breeze and of course, stunning beach and ocean views to take in along the way.
But you don't have to wait for the Sunshine Coast Marathon. Have you tried running along Mooloolaba Esplanade and Parkyn Parade? It's a fantastic way to explore the area with the beach and the sparkling Pacific Ocean at your side.
The Bloody Long Walk
The Bloody Long Walk is more of a fun stroll than a test of your endurance, offering the opportunity to admire the Sunshine Coast's coastal scenery on a route that takes you all the way from Coolum to Mooloolaba Beach.
 It's held annually each Autumn, and can be completed for charity or just for fun. In total, it measures 35km, and is best done with a group of friends. If you are interested in doing it for charity, all funds raised go to people living with mitochondrial disease.
 All in all, a fun, charitable and eco-friendly way to see the Sunshine Coast, which takes you past Coolum Beach, Yaroomba, Marcoola, Mudjimba, Maroochydore and more before finishing in Mooloolaba.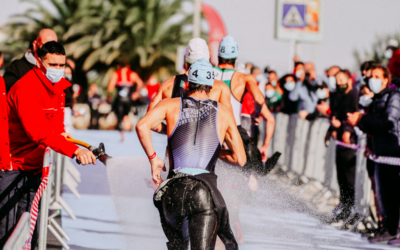 So you're ready for Christmas and the year 2022. That is fantastic! But are...
read more